Whether you need the Teklogix 8525 G2 Rental, another Vehicle Mounted Terminal, or other equipment, Barcode Resourcing is here to help. We can provide additional equipment to support your peak seasons, help complete a yearly inventory, or help finish a unique project that requires barcoding equipment. Renting this equipment reduces the cost of ownership and helps improve short-term efficiency.
The Teklogix 8525 G2 Vehicle Mounted Terminal is a rugged, vehicle mounted powerhouse. Abilities to perform in conditions where other Vehicle Mounted Units would shy away. These Vehicle Mounted Terminals have earned every bit of their IP66 rating. These units are are nearly impervious to dust and water, reducing downtime. In addition, they also boast an 8.8″ color touch-screen display for clear visibility.
The 8525 G2 / 8530 G2 housing is made from powder coated magnesium that delivers a greater strength-to-weight ratio than aluminum or steel. Users are also able to choose from a variety of accessories including antennas, a variety of mounting options, and optional internal battery backup. The internal battery backup is invaluable if you need a vehicle mounted computer that still runs when the truck power is off.
Teklogix 8525 G2 Rental
QWERTY 68 Key Keypad

Low Temp
Summit 802.11b/g (2.4 GHz) Radio
Bluetooth
Touchscreen
WinCE Embedded
Why Rent from Barcode Resourcing
During your peak periods, or any time you need extra equipment, Barcode Resourcing provides rental services on quality, refurbished barcode scanners, terminals and handheld computers to help you save money
We keep inventory on hand in our most popular configurations that we've found to be favorites among our clients. This means we can ship it when you need it
We offer competitive monthly rates to protect your bottom line and a warranty exchange program so you can be confident you won't be down during crunch time
Every rental from Barcode Resourcing comes with batteries. We also include battery chargers or any other peripherals you will need to complete your project. Ask us about other available accessories.
We are a small operation with low overhead and we pass those savings onto our clients, ensuring they get great rental products at an extremely competitive price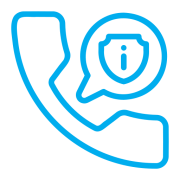 Have questions about our products or services?
Get in touch with us!