Industrial Printer Printhead Replacement
If you use industrial printers as part of your business, it's important to choose the highest quality printheads to get the best results, but knowing how to choose a printhead can be complicated. With our industrial printer printhead replacement, you can extend the life of your printer without the investment of replacing your current one.
How do you know if your printhead needs replaced? Besides the printer no longer working, there are a few symptoms that can help diagnose that you are in need of replacing your industrial printers printhead.
Some of these symptoms include clogging of the printhead creating even stripes across the entire page. Another symptom that is common is imprecise printing. If your image does not come out as sharp as it used to, this is another sign that the printhead may be nearing its end of life. There are other symptoms as well that are all indicators of the printhead needing replaced.
Above are some examples of our most popular industrial printer printhead replacement services. In addition to Intermec and Honeywell, we service a multitude of brands and models. If you don't see your printer listed above, don't hesitate to Contact Us and find out how we can help you!
Our Repair Services Process
Barcode Resourcing offers time and materials pricing. Meaning our standard approach means you only pay for what we fix. In addition to saving you money on repairs, our technicians also go out of their way to preserve the current state of your units. We try and ship the unit out with the same software setup that we received it with. We stand behind our technicians work with a 3-month warranty on the parts repaired. Part of our standard process is cleaning every unit we repair. In addition to tracking any and all accessories that accompany the unit. This process ensures you get all your accessories and unit back in good working order.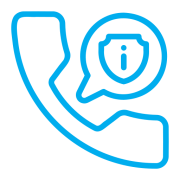 Have questions about our products or services?
Get in touch with us!