Barcode Equipment Trade In Services
Have old equipment setting around unused? Convinced all your old equipment is broken? Don't want to throw away equipment because of the effects on the environment? Be sure to ask us about our Trade In Services that we offer.
Your current technology still may have value. Our Repair and Refurbishment business offers you the unique ability to earn trade in credit toward product upgrades. We also offer an environmentally responsible recycling of batteries that are no longer of service.
According to the Environmental Protection Agency (EPA), "Lithium-ion batteries and devices containing these batteries should NOT go in household garbage or recycling bins. Lithium-ion batteries SHOULD be taken to separate recycling or household hazardous waste collection points."
This falls into the easier said then done category for a lot of people. Whether this is due to the location, costs associated with specialized recycling, or many of the other factors that contribute to improper disposal.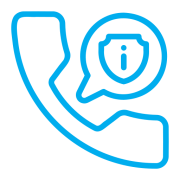 Have questions about our products or services?
Get in touch with us!