Please have a look at some of the products we offer and Contact Us so we can help you find the right hardware for your business
Industrial Handheld Computers
These handheld terminals are designed specifically for the warehouse environment. They are generally more rugged than their mobile counterparts, giving you the peace of mind that your operation will stay up and running. Each of these units has 802.11 wireless connectivity as well as Bluetooth, which means that they'll integrate seamlessly with your wireless solution. Each of these terminals can be configured with either an EX-25 near/long range scanner, or a smaller imager scanner perfect for small spec barcodes.
CK75 Terminal
Cold Storage Ready
Industrial Handheld
Powerful Hardware
Windows or Android for ultimate software flexibility
Cold Storage Configuration Available
CK71 Terminal
Powerful Industrial
Handheld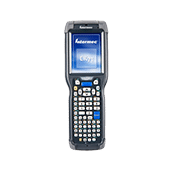 Compact Form Factor
Powerful Hardware to run any software solution you deploy
IP 67 rated Industrial Grade Hardware
CK3X Terminal
Light Weight
Versatile Handheld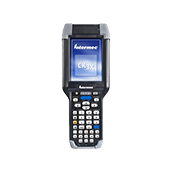 Light and Versatile
Powerful Hardware without the weight of industrial reinforcement
Agility and flexibility for your entire workforce
Mobile Handheld Computers
Mobile terminals are designed to be used at every stage of your distribution network. These devices come with WAN radios that ensure your employees remain connected to the supply chain, and that your inventory records are always up to date. Each of these terminals comes with a powerful current generation imager that will decode your barcodes quickly and accurately in the field. Equip your drivers and inventory management staff with the tools they need to make your distribution network shine!
CN75 Mobile Computer
Honeywell's Flagship
Mobile Terminal
Newest Hardware from Honeywell
Powerful WAN radio
Built-in EA30 Imager
Windows or Android
CT50 Mobile Computer
Powerful Fullscreen
Mobile Terminal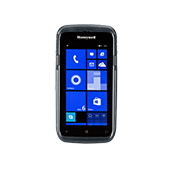 Enterprise-ready 4G/LTE
Perfect for Scan Intensive front line jobs
Dolphin 75e
Light Weight Mobile
Terminal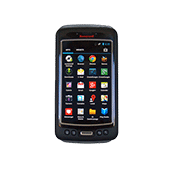 Light Weight
Simple Solution
Perfect for every non-industrial part of your workflow